Amazon Pay Recharge Offer
Recharge Your Prepaid Mobile Get 100% Cashback Upto ₹25/30 or 50 Recharge
---
Amazon Online Recharge Offer – Amazon Flash Sale Mobile Recharge And Bill Payment (April First Recharge) Get Full Cashback On Prepaid Mobile Recharge Applicable For All User & Working For Unlimited Time.
Hello Everyone I Hope You Guy's Are Happy To Know Our Free Recharge Tricks & Free Paytm Cash So Today We Are Back With Amazon.in Full Cashback Offer On Mobile Recharge.
Creating Unlimited Account You Can Use Or Try This Offer For Unlimited Time.
Using This Free Recharge Offer You Can Increase Mobile Balance Or Recharge Unlimited Plan In Your Jio, Idea Vodafone Etc Sim Card.
After Recharge ₹30 Or Above You Will Get Full Cashback On the Same Account Pay Balance Options. So Without Wasting Time Let's Take the Benefits Of The Offer.
….
[#1 Offer] Amazon Recharge ₹10 Get ₹25 Cashback for Free
1️⃣ At First I Want to Tell You This Account Specific Offer, If Below Offer Available In Your Account, Then You are Eligible for This Offer.
2️⃣ Open Amazon App & Then Goto Amazon Pay Section
3️⃣ Click on Mobile Recharge Section & Enter Mobile Number, Amount ₹10
4️⃣ Then Continue to Payment Page and Choose Amazon UPI
5️⃣ Now Make The Payment Using Amazon UPI by Entering UPI Pin
6️⃣ Instantly, Recharge Credited to Your Number
7️⃣ Within 24 Hour's You Will Received Flat 10-25 Cashback
8️⃣ Cashback Not Fixed, But it Assured ₹10 to ₹25
9️⃣ Offer Valid For September 2021 Full Month
---
[#2 Offer]

Amazon Free Recharge Tricks – Flat ₹50 Cashback on 50 Recharge
Again Amazon.in Back With Their Most Popular Recharge Cashback Offer, As Before getting 100% Cashback Upto ₹50 On Mobile Recharge, Means Get 50 Free Recharge Absolutely Free for All. I Have 3 Account and I Got This Offer in My Two Accounts. So I Think is That an Account Specific Offer.
So Before Make Apply The Offer and Before Doing the Recharge Process, Make Sure it's Available in Your Account. Checking Process Available into the Below.
How to Get ₹50 Free Mobile Recharge Using Amazon App
1️⃣ First of All The Users Update Your Amazon Shopping App From Playstore
2️⃣ Now Open Amazon Cashback Section or Check Pay Section in to App
3️⃣ If There Are Showing 100% Cashback Upto ₹50 Recharge Means You Are Eligible for Cashback
4️⃣ Now Collect the Offer and Goto Prepaid Recharge Section
5️⃣ There Put Your Phone Number, Amount ₹50 and Operator Name
6️⃣ Procced to Payment Page and Make Payment Using UPI
7️⃣ Initiate the Recharge and Get 100% Cashback Upto ₹50
8️⃣ Cashback Will Credited To Your Amazon Pay Wallet Section
9️⃣ It Will Shown Within 72 Hours After Complete the Recharge Transaction
---
Note – Offer For Selected Use
[#3 Offer]

How to Get ₹30 Cashback on ₹30 Or About Recharge or Bill Payment :
In This June Month Launched 2 Recharge And Bill Payment Offer For All Account. Where Get 100% Cashback For ₹30 Recharge.
Amazon Pay ― How To Get ₹30 + Free Mobile Recharge Or Bill Payment
Do Rs 30 Recharge For Free (Offer Available Old Specific Account Also)
1️⃣ Create A New Account On Amazon. in Using Indian Mobile Number.
2️⃣ Now Go To The Recharge Section Check Whether 100% Cashback Upto Rs 25 Is Showing.
Note – If Not Showing The Offer Then Don't Try It
3️⃣ Now Enter Your Mobile Number And Do Recharge.
4️⃣ Recharge Or Bill Payment Of ₹30
5️⃣ Make Payment Using UPI
6️⃣ You Will Get Cashback In 5 Minutes.
Offer Valid For First Recharge Of The Month
Again Create A New Account Using The Same Mobile Number You Used Earlier?

[Hot Offer] On The Offer Section Some Account Getting 100% Cashback Upto ₹30 – Collect Here
How to Get ₹30 Free Recharge (No Nid UPI)
1. First of All User Open Amazon App
2. Goto Pay Options
3. Click On Mobile Recharge / Bill Payment
4. Top Of The Recharge Section You Will 100% Cashback Upto ₹30 Recharge
5. Now Enter Amount 30 or More Number & Continue
6. Finally, Make Payment by Any Payment Method.
8. You Will Get 100% Cashback Upto ₹30 Recharge
1) What is the offer?
Get flat INR 50 cashback on your recharge/bill payment on the minimum value of INR 10. Offer valid on the first transaction of the month This offer is applicable only for select customers who see this offer
2) What is the offer period?
June 1st, 2020 to June 7th, 2021
3) When will I receive my cashback?
You will receive your cashback within 3 days of completing your payment. Post completing the recharge/bill payment, you will receive an SMS confirming the amount of cashback you have received. You can also check the View statement by going to www. amazon.in/GP/payment/statement
---
[#4 Offer] How to Get ₹150 Free Recharge or Bill Payment With 100% Cashback
1. First of All This Offer is Only For Prime users. But Non-Prime User Also Grab This Loot
2. Book 30 Day Amazon Trail Prime Membership Using Dhani Virtual Card
3. Once You Are Join As Amazon Prime Members Get ₹150 Cashback For ₹150 Recharge Or Bill Payment
4. First of All User Collect This Offer – From Here
Note – If Not Get Any Offer to Collect Move On Prepaid Recharge Section & Check Out This Type Offer Available
5. Now Move On Amazon Pay Recharge Page
6. Initiate a Recharge or Bill Payment Worth ₹150 Or More
7. Complete The Transaction Using Amazon UPI or Pay Balance
8. Get 100% Cash Return at Your Amazon Pay Wallet Within 72 Hours of Complete Transaction
9. Offer Applicable For 1 Time Per User. If You Unavailable to Grab This Loot, Follow More Amazing Free Recharge & Bill Payment Offer
---
[#5 Offer] How to Get ₹100 Free Recharge / Bill Payment
1. First of All I Want to Tell You That This Offer Only For Account Specific
2. Check Offer Available or Not In Your Account by Click Here
3. Offer to Look Like Above Banner4. If Offer Available to Your Account, Scroll to Top Page5. Now Initiate a Mobile Recharge or Bill Payment
6. Enter Amount ₹100 And Put Number Operator Name Etc
7. Continue & Make Payment From Amazon UPI8. Instantly Recharge Will Be Completed & You Will Get 100% Cashback Upto ₹100 Within 3 Days
9. Also 5 Lucky User Win 43″ Smart TV Who Apply The Offer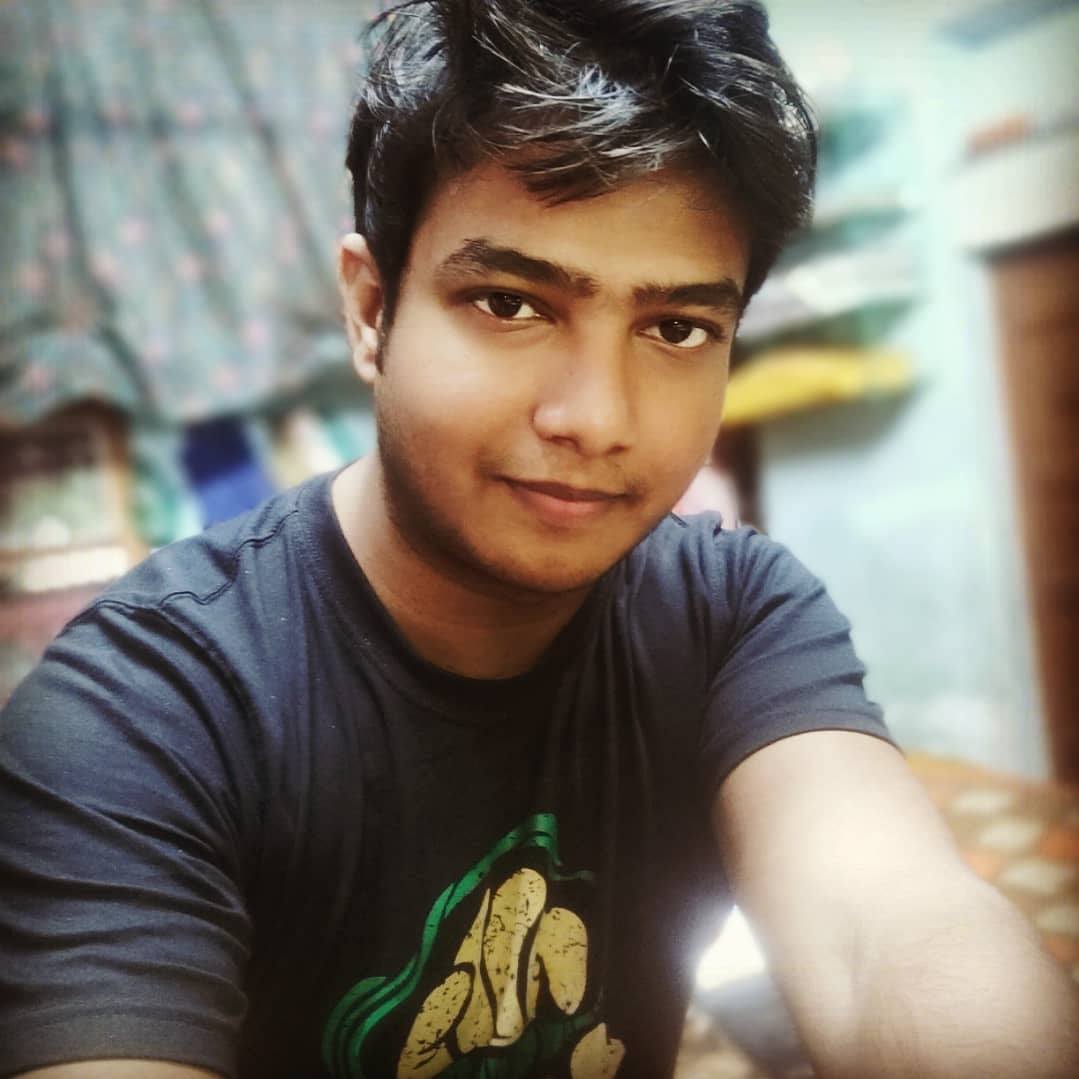 Hi, Guys, This is Masum Islam from West Bengal, I am the Owner of the TricksGang Website, Currently, We are Working on the Website as a Content Writer, Blog Designer, and SEO, Here in this Blog We are Writing on Loot Deals, Offer, Recharge Tricks and Tips. Read My Blog Post to Get Discounts, Offers, and Savings. Join Instagram